open season, tagged from A to Z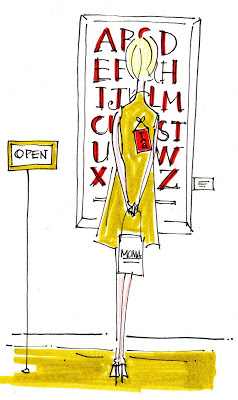 Ready or not, while I was at the museum, I was tagged by "
My Notting Hill
" ( a blog with style) and asked to post a list from A to Z.    
A.  Attached or Single – Attached like super strength velcro to my husband for a long time.
(and my knitting buddies too)
C.  Cake or Pie –  Pie, but my favorite cake is "Angel" food Cake.
D.  Day of Choice – Today
G.  Gummy Bears or Worms – Do swedish fish count?
H.  Hometown – Louisville, Kentucky
I.   Indulgence –  Early to bed early to rise!
J.  January or July – Love them both, Love the snow in January, and the beach in July!
K.  Kids – 3 amazing kids – twin boys and one girl
L.  Life isn't complete without – "lemons" (and sugar)
M. Marriage date, September 26th – 
N.  Number of brothers and sisters, 1 of Lucky 7, me, 3 of each!
P.  Phobias – Fears – Just read "Fearless" so I have conquered all fears.  ( I was afraid to start my blog but I am over that!)
Q.  Quote –  "When life gives you lemons, make lemon-aide!" or "be right there"
R.  Reason to smile – people like you!
S.   Season of Choice – Four Seasons
T.  Tag 3 – I tag "Bliss, and Kwana Writes and Easy and Elegant"
W.  Worst Habit –  saying "yes" when I clearly should say "no!"
X.  X-ray or Ultrasound –  Ultrasound of twins! Eeek!
Z.  Zodiac – Pisces!