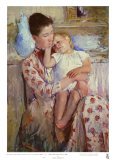 One artist who inspires me is Mary Cassatt.  She painted many scenes of Mother and child, raising the status of domesticity at a time when landscapes and still lives were the fashion.
There is no love in this world that can compare to the unique bond of a Mother and child.  My very own Mother is an inspiration to me.  I never quite understood this, until I became a Mother.  The status of Mothers all over the world was elevated that day.  I feel this love from the paintings of Mary Cassatt.  One can feel the special touch of a mother in her work.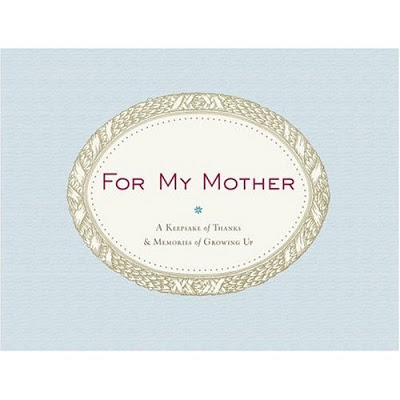 Several years ago, I found this lovely book for my Mother, a journal of memories.  It is a journal where you fill in the blanks with words and photos.  I gave this to her and she replied, "I never knew you loved me this much."  I think it was the best gift that I ever gave her.
Here is a photo of my Mother and I as she ties my shoe lace, pregnant with my little brother, number six.  I am the fifth child of seven.   Having three of my own, I can only imagine and shake my head as to how she managed to raise seven.  A huge job.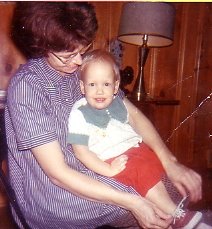 My mother was born in a time of what I would like to think as "glamourous" – when Hollywood was elegant and people dressed up daily, not just for special occasions.  One never left the house without earrings and lipstick.  This photo was take of her as a young lady and I always thought my mother could have fit right in, in Hollywood.   Gorgeous, right!  A domestic Goddess.
Today, I honor my very own friend, creator and Mother.
Happy Birthday Mom.
This August, my Mother and Father will celebrate Sixty years of Marriage.  They make it all look so simple.
Cheers to my Mother, from child number five.