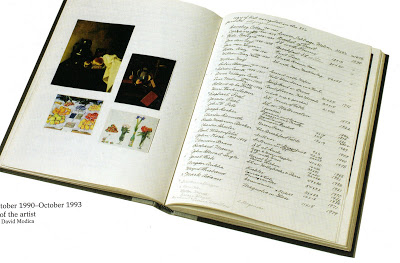 I am fascinated with the eyes and mind of many artists, but one artist that I admire is Mary Ann Currier.  Several years ago, I had the pleasure of visiting an exhibit of her work at The Speed Museum in Louisville, Kentucky with my sisters.  Below is one of her works, "Gardenia" and they look so real that one can almost smell the intoxicating aroma.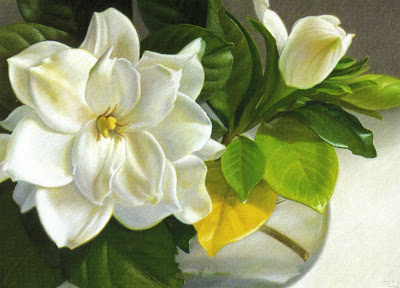 Mary Ann Currier's work consists of these goals;
To have a sense of order
A sense of refinement, an attitude of cultivation, an extreme sobriety.
A serene classicism, simplicity
To be unpretentious, daily
To project a sense of light – to enhance the color, texture, volume, and form
To be contemplative – reflective, meditative, tranquility
To have a presence that announces itself – seeming to be imbued with a life of its own
Below is one of her works, "Facing Downward" which fits every one of her goals.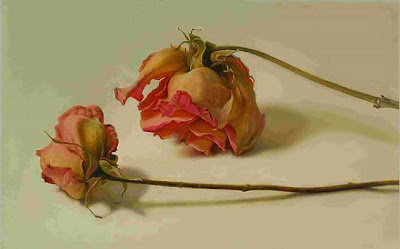 I hope that this post inspires each and every one of you reading to think as an artist, an artist with goals to help you work toward realizing your thoughts and dreams.  Be present in the moment that following your passion, your style, your goals all bring you closer to being the kind of artist you want to be.  So often, we lose sight of our goals and get lost in the day to day details.   Be the artist of your dreams and goals.  Below is one of a series of works that Mary Ann Currier was inspired by Degas.  If you look closely, she worked with direction and intent,
every line has a reason to create the form.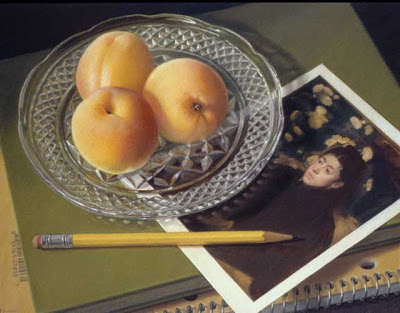 Do you keep a journal and do you list your goals?  I hope I leave you inspired.