The word cozy conjures up images of an overstuffed chair, a hug from a loved one, the warmth from a blanket and a hand written note in your mail box.   This chair was painted by artist
Kimberly Applegate
.  Her name is even cozy and plush.  Her work has a true "joie de vivre!"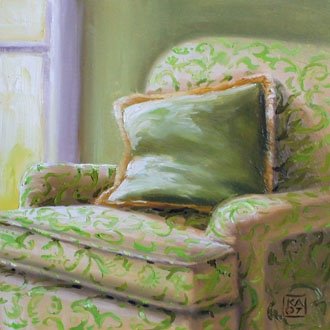 Do you have a "plushy" spot in your home, a comfy chair or something that feels luxurious?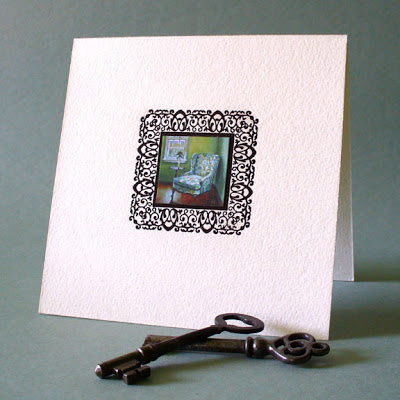 Nothing holds the key to my heart like a handwritten note, a card or box full of earthly delights. I love to curl up on my plush velvet sofa and hand write notes – to stay in touch or to send a thank-you note.  I am pondering a wall of framed notes, stamps and all that I have saved.
Call me sentimental.

I have a weakness for anything green, anything paper, anything plush and of course anything that is made by hand by another artist. We need to support one another, right!
Oh, did I mention, fabric, thread, glue, scissors are also included in my weakness area.
I have such incredibly fond memories of learning to make my first dress in third grade and sewing with my Aunt Mary.  I still have my sewing machine.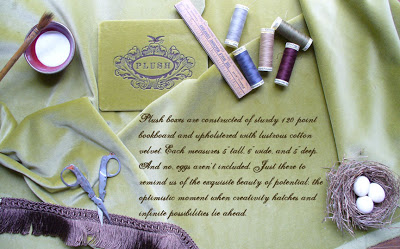 Go on, live a plush life. You owe it to yourself or to someone special.
My daughter wants to use it as an ottoman for her dolls.  What a cozy and plush idea!
Here it is for those of you who adore robin's egg blue, nests, eggs, and creating an artful life.