Would you like to come to the beach with me.  Come along and let those beach blues be gone.
Summer is right around the corner!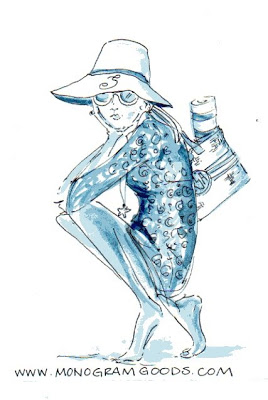 I love the beach.  I love sand, water, shells, sun and the sounds of the waves and the birds.
As summer approaches and my thoughts turn to think of a beach vacation, I ponder my beach wardrobe.  All I would really need are the following items;
This White Hat with big buttons from
Kate Spade
to protect me from the sun and remind me to apply spf45 sunscreen from the harmful UV rays!  Sunglasses from my collection.  The bigger the better.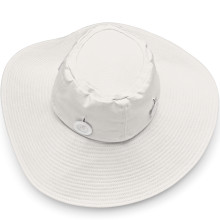 Roberta Roller Tunic from
Monogram Goods
.  I would wear this with white jeans and sandals and it would make a nice cover up en route to the beach.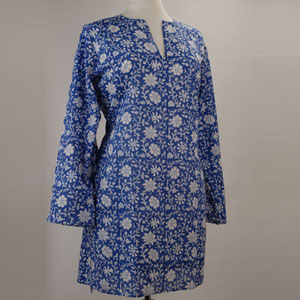 I have always dreamed of owning an
Hermes
Posh, Plush beach Towel.  I think I would really have to think about parting with nearly a thousand dollars to lay that precious baby on the sand.  I must admit that I am a little nuts over this elephant.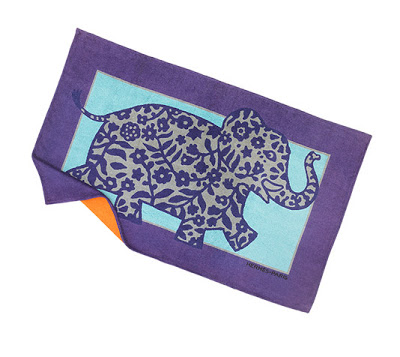 Oh, and I would need a bag to
tote
all this to my destination. 

White, plastic coated  & with a monogram  speaks to my practical side.
I quite like this monogram in blue in this contemporary circle.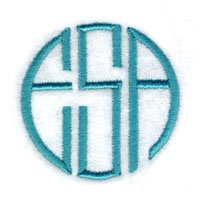 The book in my bag would be this one, Queen Bees & Wannabes to understand the perils of surviving in today's girls world.  
Rosalind Wiseman
came to our school to speak, she was energetic, caring and powerful.  Where was she when I was a girl.  Let's work to support and help our girls to not be mean.  Have you been watching the news?  
Unfortunately the beach is not right outside my door, it is about a 45 minute drive, however, I would settle for this pool house, right outside my door.  
Architect Design
posted this from Veranda and I cannot stop thinking about what a lovely spot for a party.  
A few laps, a little nap leaves me feeling so much better, so much nicer, that I have almost forgotten all about my beach blues.  
Well, almost.