desk vignettes part VIIII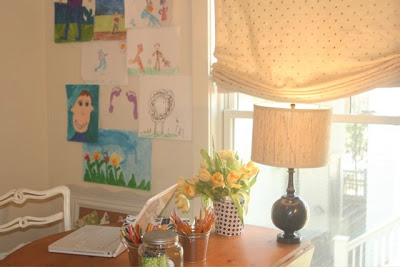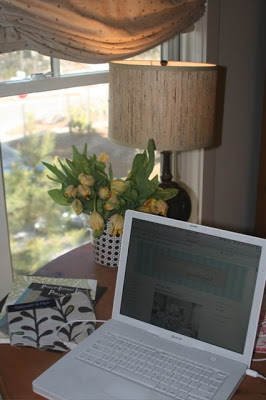 Seldom, do I feel alone as an artist or a blogger, I find like-minded individuals all working to create, to inspire as well as carve out a niche for a little time to work while in the midst of mothering and home making.  I might add, all making it simple easy and elegant.
Making new friends along the way has been such a pleasant and sweet contribution to my day.  
My circle has grown and I feel so much support from each of you.  Thank you for sharing your spaces.
Simply Seleta
, a "new kid on the blog" sent me these lovely shots of her
temporary work space.  She simply adds flowers for a bit
of cheer and the artwork done by her very own little masters is hung to add whimsy and to keep it simply inspiring.  Please welcome Seleta.