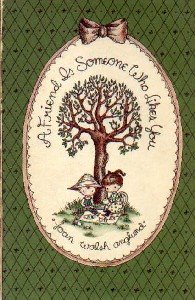 "A Friend is someone who likes you" – the cover of the book by Joan Walsh Anglund.
I think that is a good rule of thumb for friendship.  Why would you want to be friends with someone who didn't even like you?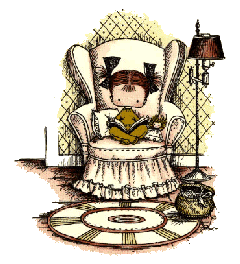 This sweet illustration gives me a special feeling and I think of it whenever I read a book.
I have a rule, I never ever say "no" to books for myself or my children.   These books gave me special feelings as a child and to this day I still find them incredibly sweet.  A sweet refuge.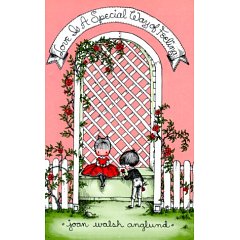 Yes, " love is a special feeling."  Look at these young loves, back in the day when a single flower was all it took to make you feel special.  How about that red dress?  Is she the most gorgeous gal!  I love how she is perched up there, feet off the ground and speechless.   These books make me speechless.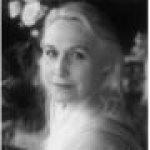 Photo of Joan Walsh Anglund who published more than 90 books.
Look at the aura this artist has!
It was Mary-Laure from
AUREA
who inspired me to go back in time and remember my first love, my favorite childhood books which gave me a special feeling.  One such very special author and illustrator who made a hugh influence on me is Joan Walsh Anglund.  I was smitten with her illustrations and remember being so inspired to draw her sweet girls.  I would make a wide U then give it hair and bow and two dots for eyes.  (No mouth.)  
 For the longest time, I would go straight to our local library and check out "A friend is someone who likes you" and vow that I would tell them that it was lost, but being the honest citizen, I just had to return it.  Alas, I found it on e-bay and could not be happier.  These books take me back to a time of pure innocence.  A time before 9-11, a time when there was a special feeling of love, trust and goodness.  I want so much for my children to remember happy books and to live in a world of peace.  These little books give me a special feeling of peace all over.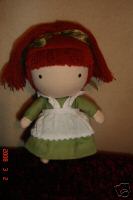 Look at this charming doll which was produced based upon the character in her books.  She has so much to say but no mouth.  As an artist, I think Joan Walsh Anglund was brave to leave the space wide open.   This brave cowboy was also a memorable story for many of my little boy friends.  I especially love his hat, it gives me a special feeling that he is not only brave but he trusts his style.   He looks "wanted" to me.   Take a look at her sweet books and see if they give you a special feeling.  Thank you Mary-Laure for making me remember my childhood in books.